Scaling business is challenging even for established entrepreneurs. Many entrepreneurs I speak with find themselves trapped in their own company from time to time.
Entrepreneurs start their business with huge dreams and aspirations, revolutionary ideas that can change the world (or at least make a tremendous impact on your industry).  And yet, most of them lack the follow-through to make it happen and end up with lackluster results, half-implemented ideas, and a lot of discouragement.
It's not enough just to know where you're going (though that's critical).  You must also know how to get there.
Fortunately, there's a way to avoid that trap.  It is to ensure you have the Right People doing the Right Things Right!
Sounds simple.. But requires tenacious discipline and effort to get this right. This is the foundation for scaling up your business and is illustrated by the diagram below: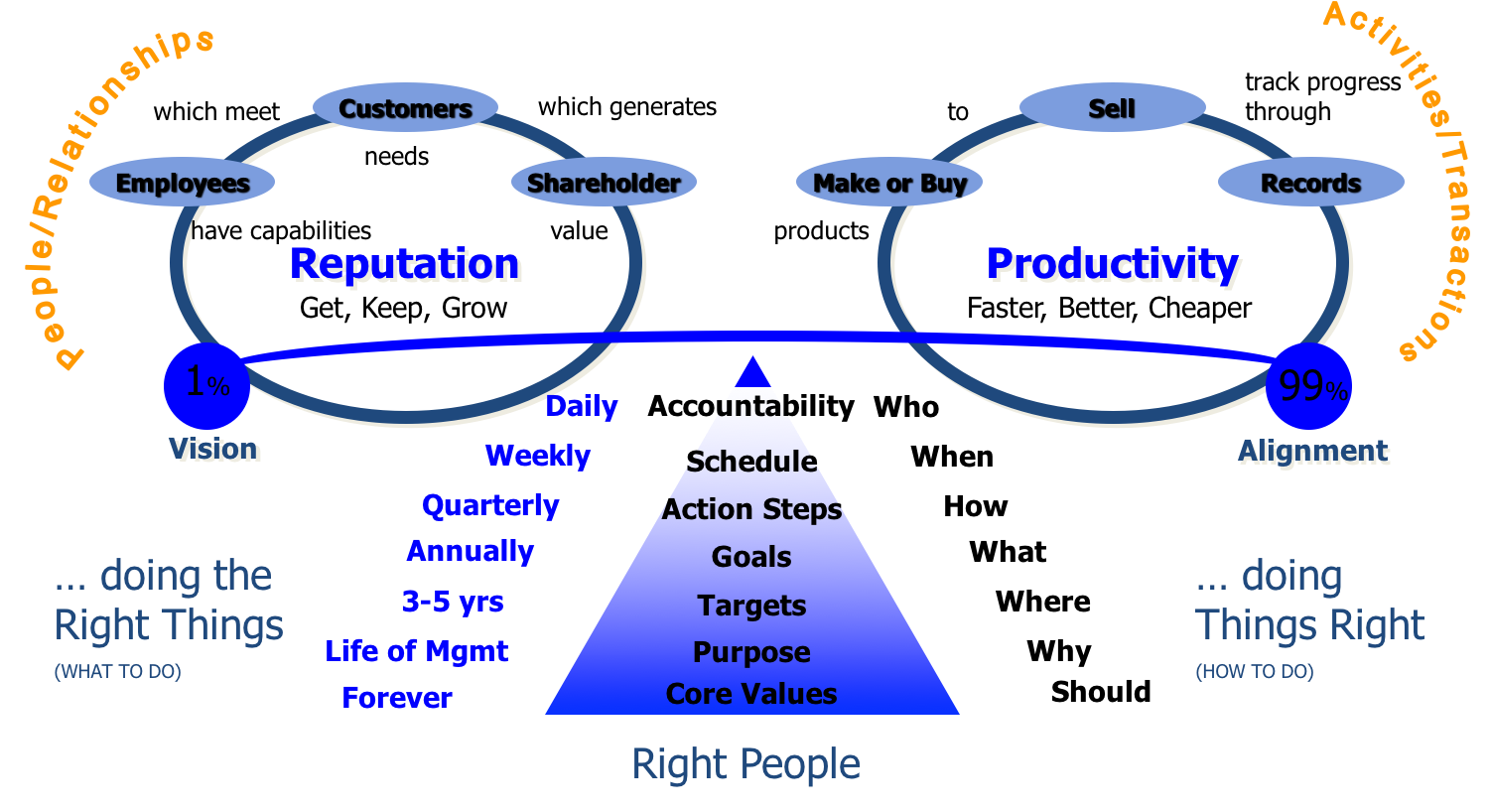 All successful businesses achieve this balance with Right People Doing the Right Things Right. The key to aligning all these critical components lies in one groundbreaking tool: the one-page strategic plan (1PSP).
There are four main decisions, or key questions, your 1PSP helps you address:
What Are Our Core Values and Purpose?
What Are Our Dreams?
What Makes Us Different?
What Do We Need to Be Focusing on NOW?
Until you have ready, solid, in-depth answers to each of the above questions, you will never be able to put together a long-term strategy that will scale your business to achieve your objectives.
It's hard to explain how the 1PSP works until you see it with your own eyes, so I'd like to offer you a FREE 1PSP template.  Simply click here to download your copy of the one-page strategic plan.