Learn How To Scale Up Your Business - Make More Money, Build A Great Team & Release Time to Live Your Dreams
Schedule your call to learn the 3 keys to unlock your success potential
About BizBeacon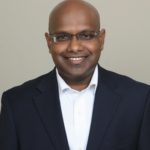 BizBeacon was founded out of my passion to help entrepreneurs scale their business and turn it into a hands-off source of cash flow. Our core values are Uncompromising Integrity, Exceptional Customer Service and Collaborative Work Culture. I have 20 years of experience scaling up businesses in the technology industry. I leverage this experience along with a proven business coaching system to help  business owners increase profits and build high performance teams. We specialize in coaching business owners in the technology industry.

The 4 Most Important Things To Know About Me
1) 20 years as a successful business executive Versatile leader in the technology industry responsible for driving over $1B revenue growth and triple-digit margin gains. Led cross-functional globally dispersed teams and consistently surpassed goals in multiple areas, including Sales, Operations, Supply Chain, Business Development, Account Management, Strategic Planning and Program Management. MBA from Kellogg School of Business.
2) Former Vice President & GM at Motorola Led Strategy, Operations and Sales for Motorola's Global Push To Talk business with 8 wireless operators and distributors worldwide. Achieved over 70% market share in the segment with $500M in sales. Negotiated multi-year strategic partnership for over $1B in sales.
3) Strong Operational Leader Held full P&L accountability, devised and deployed improvements in high-growth, mature and turnaround businesses to processes, systems, governance and established KPIs resulting in 25% increase of inventory turns, 80% reduction in Excess and obsolescence and 75% reduction in stock outs.
4) Driven Lifestyle Achiever Active member of Isha Foundation, an international nonprofit organization dedicated to cultivating human potential. Avid reader of titles on business leadership and management, motivation and spirituality.
Learn How To Scale Up Your Business - Make More Money, Build A Great Team & Release Time to Live Your Dreams
Schedule your call to learn the 3 keys to unlock your success potential